About JAPAN CUP CYCLE ROAD RACE
Japan Cup Cycle Road Race started as a memorial road race commemorating the Union Cycliste Internationale (UCI) Road World Championships held in Utsunomiya city in 1990. This year proudly marks the 28th annual event.
Since 2008, the Japan Cup has been certified as "Hors class" by UCI which makes it one of the most high-level races. With the criterium race set in central Utsunomiya city beginning in 2010, the Japan Cup has truly become the most important race in Asia. This year marks 10th anniversary to be commemorated.
Please feel the true excitement of cycle road racing brought to you by UCI WorldTeam riders and the best Japanese riders.
Outline
| | |
| --- | --- |
| Event Name | 2019 JAPAN CUP CYCLE ROAD RACE |
| Organizer | Utsunomiya City |
| Management | Japan Cycling Federation / Japan Cup Cycle Road Race Organizing Committee / NPO Japan Cup Cycle Road Race Association |
| Supporting Organizations | Ministry of Economy, Trade and Industry / Japan Tourism Agency / Japan Sports Agency / Bicycle Utilization Promotion Headquarters / Tochigi Prefecture / JKA Foundation/Sports Nippon Newspapers Co., Ltd. / Shimotsuke Newspapers Co., Ltd. / Tochigi Television Co., Ltd. / TOCHIGI Broadcasting Co., Ltd. / East Japan Railway Company / TOBU RAILWAY Co.,Ltd. |
| Cooperating Organizations | Tochigi Prefectural Police Headquarters / Mobile Traffic Unit / Utsunomiya Central Police Station / Utsunomiya City Fire Department / Utsunomiya Inter Resort HOTEL & GOLF Tsuru Country Club / Lakeland Country Club / Tochigi Bus Association / Tochigi Taxi Association / Romantic Village / New sunpia Tochigi / Utsunomiya Kyowa University / Sakushin Gakuin University / Seven-Eleven Japan Co.,Ltd. / NIPPON TELEGRAPH AND TELEPHONE EAST CORPORATION / DOCOMO CS,Inc |
ENTRY TEAMS
UCI WorldTeams
MITCHELTON - SCOTT(MTS/AUS)
BAHRAIN - MERIDA(TBM/BRN)
EF EDUCATION FIRST(EF1/USA)
TEAM JUMBO – VISMA(TJV/NED)
TREK – SEGAFREDO(TFS/USA)
UCI Professional Continental Teams
DELKO MARSEILLE PROVENCE(DMP/FRA)
NIPPO - VINI FANTINI – FAIZANÉ(NIP/ITA)
TEAM NOVO NORDISK(TNN/USA)
WALLONIE BRUXELLES(WVA/BEL)
UCI Continental Teams
LJUBLJANA GUSTO SANTIC(LGS/SLO)
TEAM SAPURA CYCLING(TSC/MAS)
THAILAND CONTINENTAL CYCLING TEAM(TCC/THA)
WILDLIFE GENERATION PRO CYCLING P / B MAXXIS(WGC/USA)
TEAM UKYO(UKO/JPN)
MATRIX POWERTAG(MTR/JPN)
KINAN CYCLING TEAM(KIN/JPN)
UTSUNOMIYA BLITZEN(BLZ/JPN)
SHIMANO RACING TEAM(SMN/JPN)
TEAM BRIDGESTONE CYCLING(BGT/JPN)
NASU BLASEN(NAS/JPN)
National Team
JAPAN NATIONAL TEAM(JPN/JPN)
JAPAN CUP Special Team
CRITERIUM SPECIAL RIDERS(SPL/JPN)
ENTRY TEAMS:
21(22) teams (13 Foreign Teams, 8(9) Domestic Teams)
TEAM COMPOSITION:
6 Riders , 1 Team Manager , 1 Mechanic and 1 Masseur (Total: 9)
TEAM PRESENTATION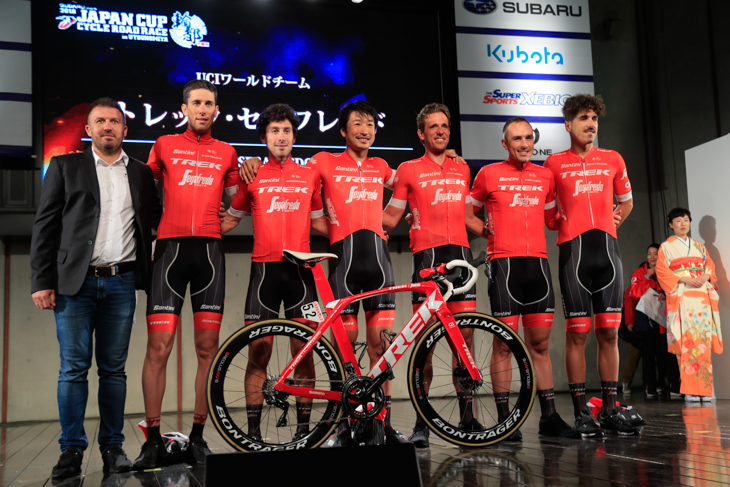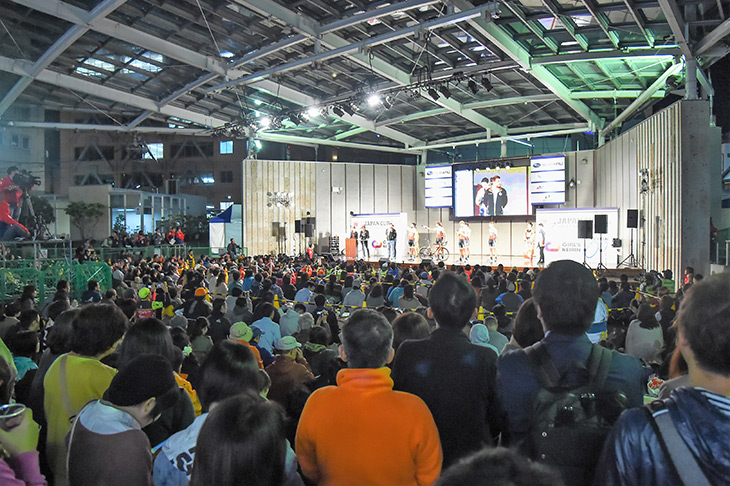 Program
| | |
| --- | --- |
| Date | Friday, 18th October, 2019 |
| Venue | Orion Square |
Access
8-3 Enomachi, Utsunomiya-shi, Tochigi, 320-0802, Japan
2019 JAPAN CUP CRITERIUM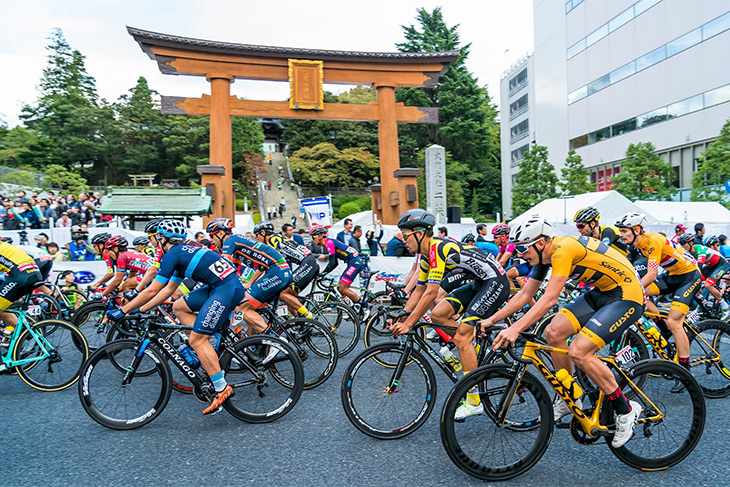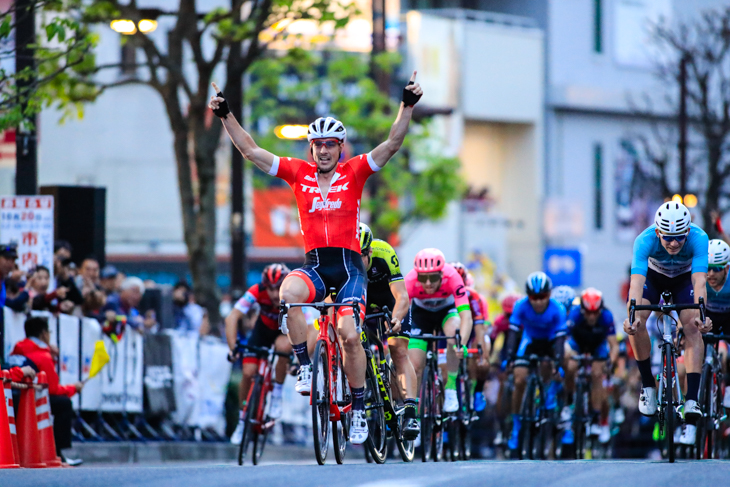 Program
| | |
| --- | --- |
| Date | Saturday, 19th October, 2019 |
| Venue | Utsunomiya Odori Special Course |
| Regulation | UCI regulations and the specific regulations of this race will be applied. |
Course
| | |
| --- | --- |
| Course | Utsunomiya Odori Special Course |
| Distance | 38.25km (2.25km x Parade Run 2 Laps + Race 15 Laps) |
Course Map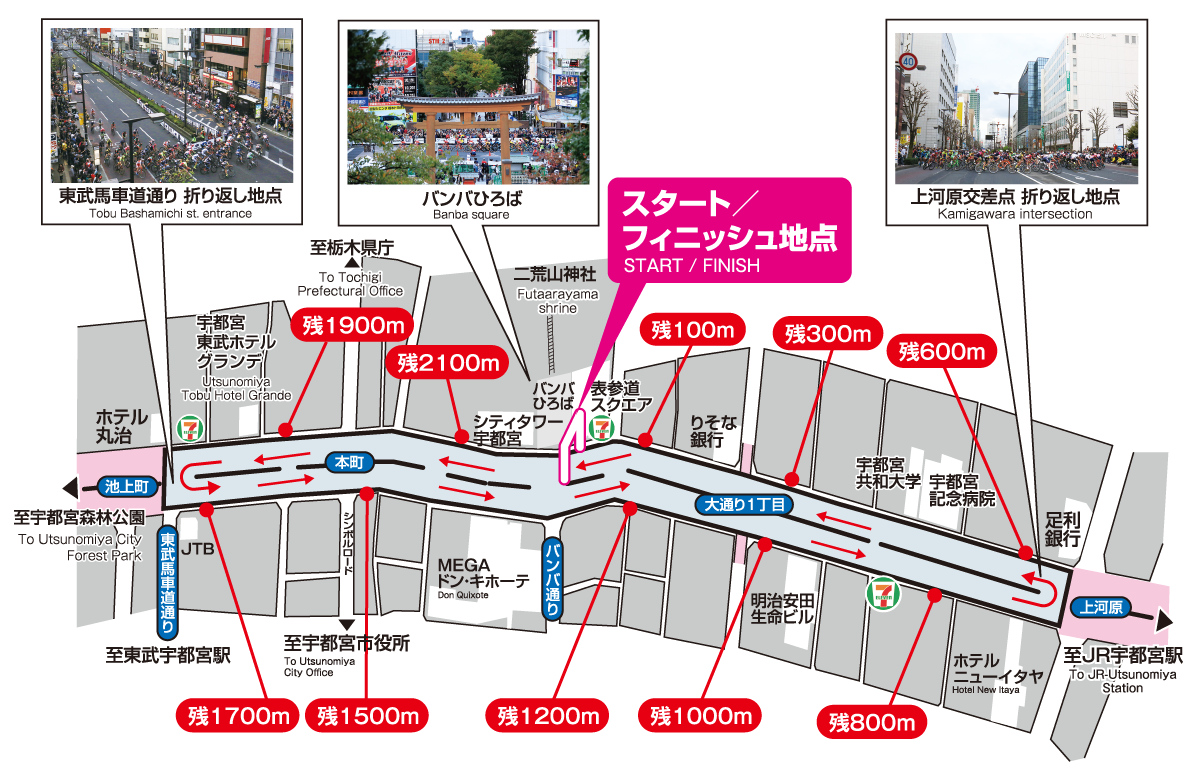 Access
Babadori, Utsunomiya-shi, Tochigi, 320-0026, Japan
2019 JAPAN CUP CYCLE ROAD RACE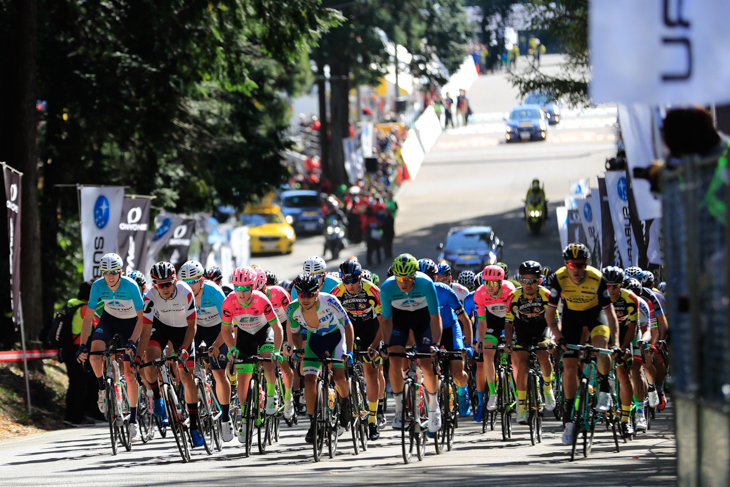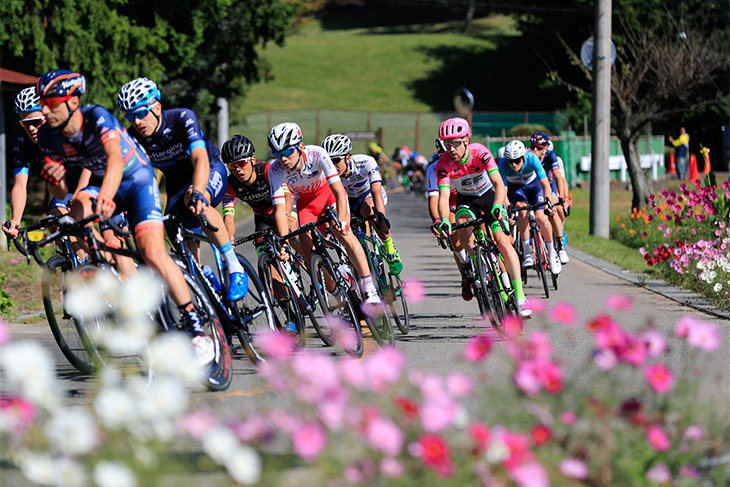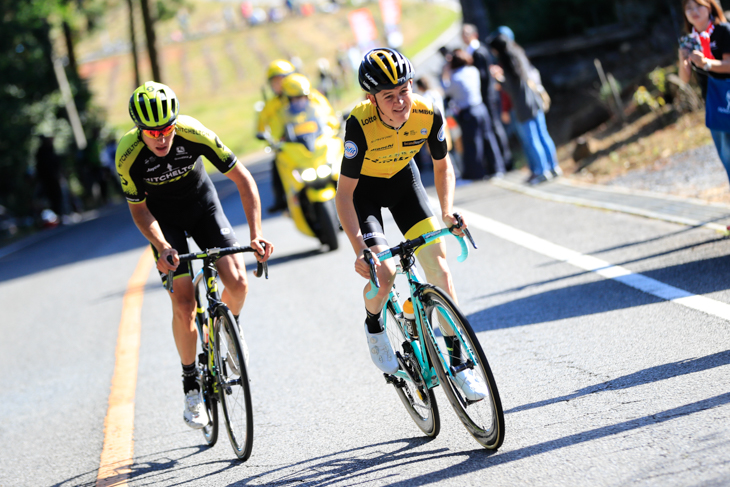 Program
| | |
| --- | --- |
| Date | Sunday, 20th October, 2019 |
| Venue | Utsunomiya City Forest Park Circuit |
| Race Category | UCI Asia Tour Hors Class |
| Regulation | UCI regulations and the specific regulations of this race will be applied. |
Course
| | |
| --- | --- |
| Course | Utsunomiya City Forest Park |
| Distance | 144.2km (10.3km x 14Laps) |
Course Map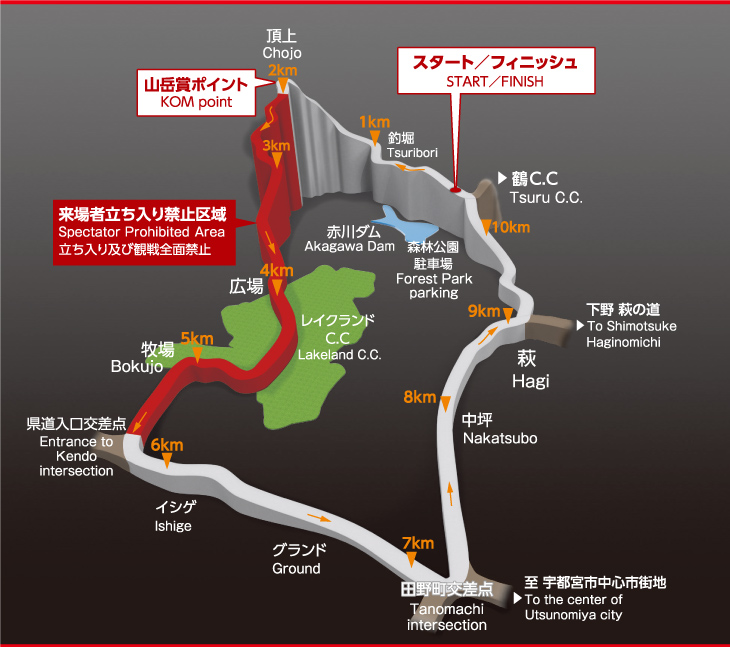 Elevation Profile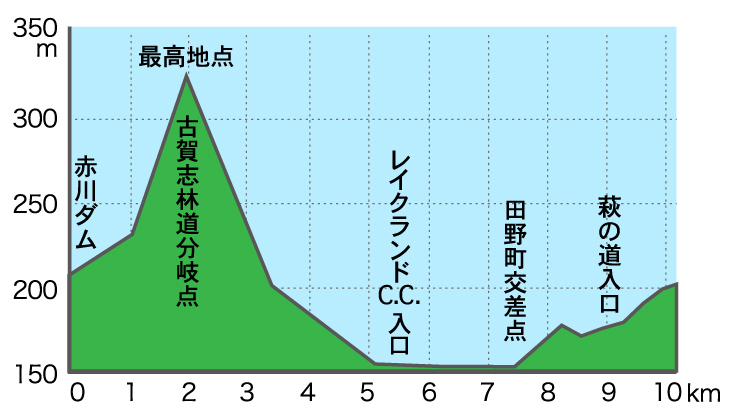 Estimated Lap Time
Number
of Lap
1
2
3
4
5
6
7
8
9
10
11
12
13
14
Lap
to Go
14
13
12
11
10
9
8
7
6
5
4
3
2
1
Start /
Finish
10:00
10:16
10:32
10:48
11:04
11:20
11:36
11:52
12:08
12:24
12:40
12:56
13:12
13:28
Chojo
10:05
10:21
10:37
10:53
11:09
11:25
11:41
11:57
12:13
12:29
12:45
13:01
13:17
13:33
Kendo
10:08
10:24
10:40
10:56
11:13
11:29
11:45
12:01
12:17
12:33
12:49
13:05
13:21
13:37
Tano
10:11
10:27
10:43
10:59
11:15
11:31
11:47
12:03
12:19
12:35
12:51
13:07
13:23
13:39
Hagi
10:14
10:30
10:46
11:02
11:18
11:34
11:50
12:06
12:22
12:38
12:54
13:10
13:26
13:42
Start /
Finish
10:16
10:32
10:48
11:04
11:20
11:36
11:52
12:08
12:24
12:40
12:56
13:12
13:28
13:44
Distance
(km)
10.3
20.6
30.9
41.2
51.5
61.8
72.1
82.4
92.7
103
113.3
123.6
133.9
144.2
Access
Fukuokamachi, Utsunomiya-shi, Tochigi, 321-0342, Japan
Inquiry
JAPAN CUP CYCLE ROAD RACE Organizing Committee / Secretariat
E-Mail:
info@japancup.gr.jp